.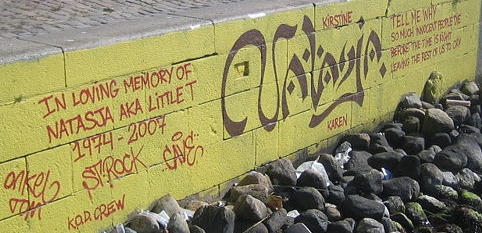 "Tell me why, so much innocent people die,
before their time right and leave the rest of us to cry…"
After a horse horse riding accident in 1998 Natasja Saad quit her professional jockey career, for fully attend to music making from now on – seven years later, she released her first fourteen track Longplayer.
In 2006 the Danish reggae singer was the first ever non Jamaican to win the IrieFM Big Break contest with her tune "45 Questions" then.
Besides doing reggae, she was also engaged in the social and political projects Ungdomshuset & Freistadt Christiania back home in Denmark.
After heading home from a stage show at the Portmore Awards during one of her vistits in Jamaica, she passed away in a tragic car accident (her second album in Danish and the last one "Shooting Star" -which gained courtesy all over Europe- were both released posthum…).
Natasja Saad (*01.04.74 – t24.06.07)
.
.
more (video) output:
.
Better Than Dem (ft. Beenie Man)